Faculty of Library & Information Science
Library and information science (LIS) is an academic, intellectual and industrial field having wide reach in the global scenario. The field is filled with professionals who are passionate about making a positive change in the world around them. It took millions of years to shift from manuscripts to printed books but it took hardly two/three decades to move from kilobytes to terabytes and very soon it will shift to yotta bytes in the fastest way possible.
The 'Faculty of Library and Information Science' under the umbrella of ICFAI University Tripura, offers full time campus based 2 years Integrated Program in 'Masters in Library & Information Science' (MLISc). The courses offered in MLISc Program are well updated with a society need based curriculum. The department is committed to provide training in the field of newer technologies like Digital Libraries, Institutional Repositories, Content Management systems, Information Analysis , Consolidation, Repackaging and Retrieval, Knowledge Management, E-resources , e-learning , Web Technologies, Networking and Internet etc. to meet the current needs of the information science and the modern libraries.
The department has well versed faculty members specialized in the current areas of Library and Information Science who are devoted to give their best for the overall development of students and the department.
The Students of MLISc Program are rigorously trained by these faculty members in their domain as well skill development areas, thereby enhancing their employability to meet the present needs of government, academic, corporate libraries and information industries. There are also offered periodic guest lecture sessions by invited experts from academia and industry as a value addition initiative.
Careers
The MLISc Program provides a solid foundation in core and emerging areas of Library and Information Science and trains students to become Independent researchers or choose careers in a variety of fields as below.
School, College & University Librarian
Court Librarian
Information Scientist
Subject Specialist Librarian
Reference Librarian
Publishing Manager
Knowledge Manager
Assistant Professor/ Assistant Librarian
Professional Assistant
Semi Professional Assistant
Library Attendant
Uniqueness of MLISc Program
Summer Internship Program
The University offers a very unique 'Summer Internship Program' for students of MLISc where they are given the opportunity to visit other State Universities/ NITs /Central Universities to gain a hand-on experience and learn the work procedure of different sections of the library.
Project/Dissertation During the course of MLISc Program, every student is given a platform to go to different colleges ,universities , public libraries and special libraries for completing their study & research for 'Dissertation', through which they get well versed with the process of librarianship.
Placements
The field of Library & Information Science has a strong history of teaching, education and research development, standards, networks and distribution worldwide. A few achievers of the MLISc Program from ICFAI University are as follows.

Debamita Karmakar
16ATLS001
Before receiving her final year Grade sheet ,She joined as a librarian in the college of ICFAI Nursing Schoolof Agartala Hospital & Research Centre,9A ,Mantribari Road,Post office Chowmuhani, Agartala -799001,phone-238 9665.

Sumasri Shina
16ATLS005
Before receiving her final year Grade sheet ,She joined as a Customer Relationship Officer-Diggibuddy at Ujjivan Small Financing Bank, Kumarghat Branch.
The Faculty of Library and Information Science is all set to prepare the future generation to manage the information explosion, communication flow and support the growth of a knowledge based economy in a dynamic way. The department welcomes everyone in this very interesting world of Information Science.
Activity photos of our department
Guest Lecturer:
RABINDRA KUMAR MAHAPATRA
Associate Professor & Head
Dept of Lib. & Inf. Science
Tripura University (A Central University)
TRIPURA 799022
Contact No.:9861033680
E mail ID. : rkmahapatra@tripurauniv.in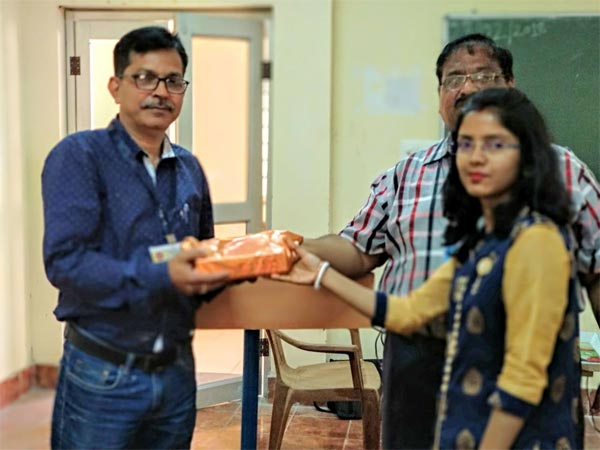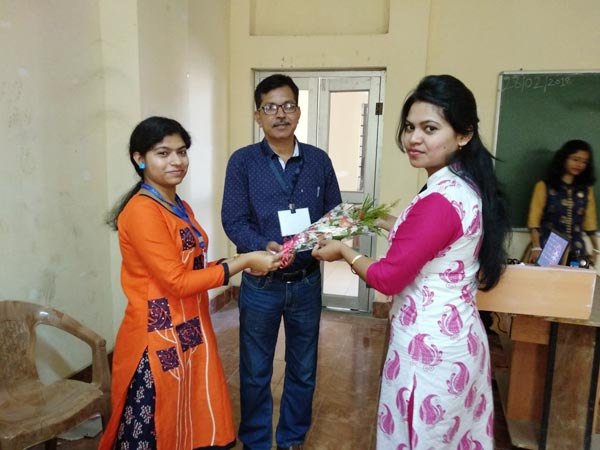 Students Activities
Prof.(Dr) Bibhu Prasad Panda
Associate Professor & Principal
FLISC,IUT